Some say, "Location, location, location." We say, "Quality, quality, quality!"
Real Nashville recording means real songs about real life. And it means real drums. Real piano. Real sonically-designed studio space. Real musicianship.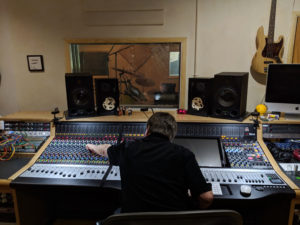 Real reel-to-reel analog recording, along with ProTools 12 Ultimate HD. Real top-shelf mics and gear. Real affordable. Real fun. Whether you're in Nashville, or working from afar over the internet, you get the very best sound at Quality Recording.
Put all the pieces together in one place, with one small, dedicated team of music pros. The low hourly rate gets you top quality analog and digital gear, musicianship, highly trained ears, and super efficiency. Most demos cost under $500, including musicians and vocalist. Most masters cost just a couple hundred more. With a money-back guarantee, you can't lose.
In the age of the internet, "location" means "wherever you point your Browser." You can record at Quality Recording without leaving your home. Send us a rough mp3 of your song – just a guitar/vocal will do – and we'll build a track for you, keeping you in on the process all the way.